What is in-home speech therapy?
In-home speech therapy means speech therapy that is provided and received in a patient's home rather than the patient having to be brought to a secondary location, such as a medical facility or a private practice. In this case, speech therapy will be provided by what is called a speech-language pathologist at the person's place of residence. Much like therapy provided at a private practice or medical facility, the speech-language pathologist might focus on treating articulation, language, swallowing, feeding, cognition, and just overall communication. This depends on what the patient is receiving services for, and what their personal goals for therapy are, as well as what is suggested by the speech-language pathologist.
Receiving speech and language therapy in one's own home provides the advantage of not having to travel far for therapy services, the individual gets to stay where they are most comfortable, and they have access to personal belongings that could be needed throughout the duration of therapy.
Both in-home speech and language therapy and traditional speech and language therapy have their advantages and disadvantages. Some advantages of traditional speech and language therapy might include:
Exposing the child/individual to outside locations to assist in learning.

Exposure to multiple disciplines at once (some facilities have speech-language pathologists, as well as occupational therapists and physical therapists on hand).

Compared to traditional therapy, in-home speech and language services offer some unique benefits:

Natural environment often assists in better therapy outcomes. Children and even adults tend to be more comfortable in their natural environment and therefore might respond better to the speech-language pathologist as well as treatment. A natural environment also gives the benefit of including family in treatment.

Saving money on travel costs. Not having to leave home can save money on gas or the monetary cost of alternative transportation.

Saving time on travel and preparation time. Speech and language therapy at home can save parents/caregivers time from having to prepare to leave the house and pack necessary items, as well as save time traveling.
TYPES OF IN-HOME SPEECH THERAPY
What types of in-home speech therapy are available?
There are many different types of in-home speech and language therapy that are available to individuals in need of services. Overarching speech and language services that are available include:
Adult Speech and Language Therapy: Speech and language services geared towards adults of all ages, encompassing all speech and language needs.

Pediatric Speech and Language Therapy: Speech and language services geared towards children of all ages, also encompassing all speech and language needs.
Primary and secondary diagnoses that can be treated and evaluated by a speech-language pathologist in-home might include:
Swallowing Disorders (some evaluations need to be done in a medical facility)

Traumatic Brain Injury (TBI)

Various Learning Disabilities

Cerebrovascular Accident/CVA (Stroke) or Transient Ischemic Attack/TIA (Mini-Stroke)

Autism Spectrum Disorder (ASD)

Structural Differences (i.e., Cleft Palate, Cleft Lip, etc.)

Other Neurological Disorders
How does in-home speech therapy work?
In-home speech and language services are provided directly in the individual's home and typically involve a series of steps:
Initial Assessment: The process usually begins with an initial assessment, where the SLP evaluates the individual's communication abilities, including speech, language, voice, and swallowing. This assessment helps determine the individual's specific needs and goals for therapy.

Individualized Therapy Plan: The SLP develops an individualized therapy plan based on the assessment results and the client's goals. The plan outlines the specific techniques, exercises, and strategies to be used during therapy sessions to address the client's communication challenges effectively. The frequency and duration of sessions are typically determined based on the individual's needs and the therapist's recommendations.

Therapy Sessions: The SLP conducts the therapy sessions in the comfort of the individual's home. During each session, the SLP guides the individual through various activities and exercises, providing instruction, feedback, and support. The SLP may also provide guidance and strategies to help family members support the individual's communication development and reinforce therapy goals during everyday interactions.

Progress Monitoring and Adjustments: The SLP regularly monitors the individual's progress and adjusts the therapy plan as needed.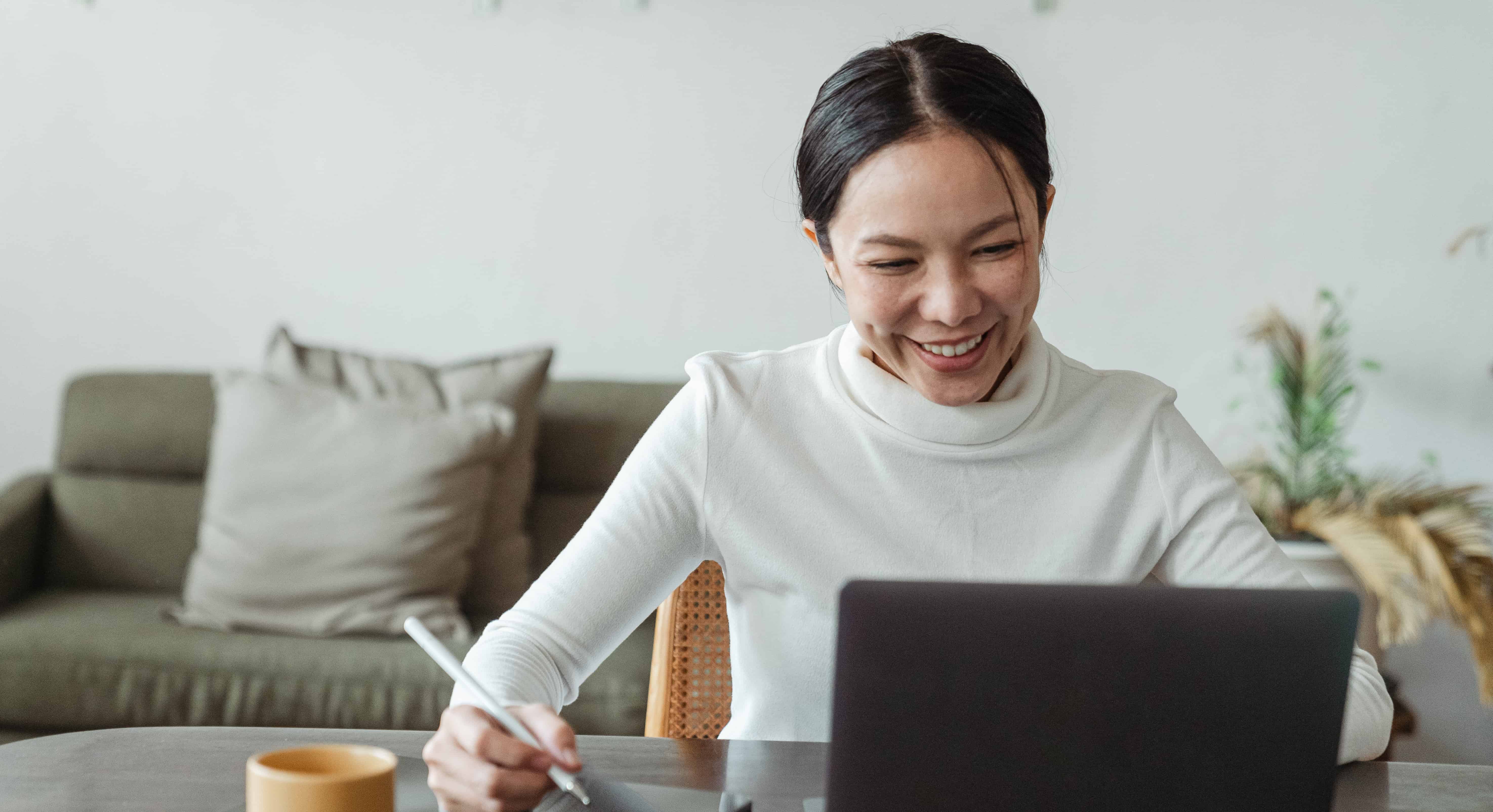 GET STARTED WITH IN-HOME SPEECH THERAPY
How can I do speech therapy at home?
There are a few different ways someone can go about receiving speech and language services in their own home. Some of these steps include:
Researching possible providers. Speech and language services in-home can be provided through a variety of sources. Some of these sources might include certain medical facilities, public programs, or even certain private practices that will offer speech and language services in-home. It is important to find a facility/program that works best for your personal needs, such as monetary needs, time, and frequency of treatment.

Finding the right speech-language pathologist for you. Once the source of treatment has been chosen (medical facility, private practice, etc.) it is important to choose a speech-language pathologist that best works with your personal needs as well as your personality. Some speech-language pathologists might specialize in swallowing, while others might specialize in articulation or language.

Time management. After choosing a provider and speech-language pathologist that best meets your needs, scheduling becomes a priority. It is important to choose convenient times and days for speech-language therapy. Attendance makes it easier to reap the benefits of speech and language therapy.
How to Improve Your Speech?
We'll Match You With
the Ideal Therapist
No Waitlists - Start This Week
Live Weekly Zoom Sessions
150+ Licensed and Experienced Therapists
Our speech therapists are all licensed and certified, with ~10 years of experience. We cover every state in the USA. We offer speech therapy services for children and adults.
It's really convenient, easy and affordable. My son speech really got better.
​
We have seen our son just explode in terms of speech, language and confidence. It gets our highest recommendation!
I love the flexibility of the online schedule. Also with insurance, it was a fraction of the cost of a clinic, I wish I have tried Better Speech sooner.