Speech Therapist San Diego
Convenient & Effective Speech Therapy
SPEECH THERAPIST SAN DIEGO
Who needs speech therapy in San Diego?
Speech therapy in San Diego might be a good solution for someone struggling with communication disorders or looking to improve the speech skills.
Children who exhibit speech delays, articulation difficulties, or language disorders can greatly benefit from the expertise of a speech therapist. School-age children facing challenges in communication, social interactions, or academic performance can also find valuable support through speech therapy in San Diego.
Adults residing in San Diego may also require speech therapy services, especially those recovering from stroke, traumatic brain injuries, or other neurological conditions. Individuals with voice disorders, fluency difficulties, or challenges in understanding and expressing language may also benefit from speech therapy in San Diego.
The number of people that have been turning to online speech therapy is rising every day, as the benefits that it offers can't be overlooked. You can improve your communication skills without ever leaving your house or office in San Diego. Studies have shown that online speech therapy is just as effective as in-person therapy, so you can progress toward your speech and language goals from the comfort of your home.
In today's interconnected world, virtual speech therapy offers a flexible and effective solution for improving communication skills from the comfort of your own space. By seeking an online speech therapist, you open the door to professional guidance, tailored support, and evidence-based techniques—all accessible through digital platforms.
In addition to the mentioned advantages, with the virtual approach, you won't need to spend time commuting or trying to find the time for the appointment in your busy schedule. If you are looking for a speech therapist in "America's Finest City" San Diego, you might want to consider Better Speech.
Convenient and flexible scheduling in San Diego
Experience the convenience and flexibility of online speech therapists in San Diego, where expert care is just a click away. With Better Speech you can schedule a session at nearly any time and place in San Diego that is convenient for you.
We have licensed speech specialists throughout the USA, including speech therapists in the San Diego area. Our specialists have experience working with children and adults of any age with various communication disorders. They will closely assess your needs and prepare a speech program that will help to achieve your goals.
Parents and caregivers play an integral role in the therapy process, and our virtual approach enables them to actively participate in sessions and support progress outside of therapy hours. Through virtual collaboration, we foster a strong partnership to maximize success in communication development.
Personalized therapy programs for all ages and communication needs
Better Speech aims to help people of all ages with various communication disorders. Our one-on-one speech therapy sessions can help to develop or improve communication skills through a variety of exercises and practices adjusted to the individual's needs. Our speech therapists in San Diego offer online consultations and can work with you at any time and place that you find convenient.
Whether you're a child navigating speech development, a teenager facing language challenges, or an adult seeking to refine communication skills, our online programs are meticulously crafted to suit your unique requirements. Our experienced speech therapists curate customized plans, integrating evidence-based techniques for focused and effective support.
Through this tailored approach, we empower you to achieve heightened communication proficiency and renewed confidence, adapting the program to suit your age and communication needs. Benefit from the flexibility and convenience of online sessions as you embark on this transformative experience.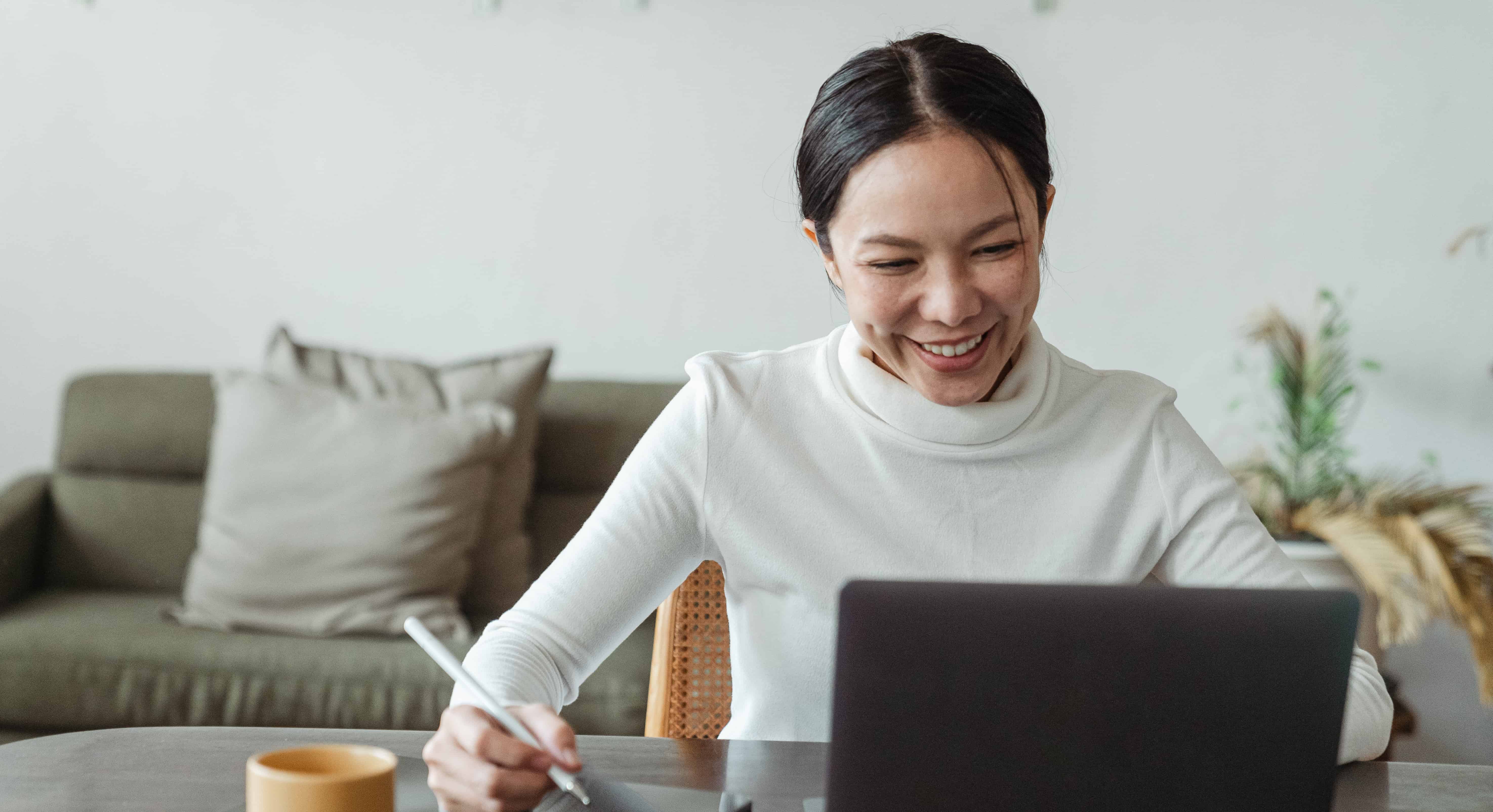 Starting with a speech therapist in San Diego
Starting with online speech therapy in San Diego is a seamless and accessible process that begins with a comprehensive evaluation to identify your unique communication needs and goals. To begin, simply reach out to our team and schedule an initial consultation. During this consultation, we will discuss your concerns and gather essential information about your communication challenges.
Following the consultation, our experienced speech-language pathologists will conduct a thorough evaluation using evidence-based tools and standardized tests. After the evaluation, our team will analyze the results and provide you with a personalized treatment plan tailored to address your specific communication needs and goals.
Whether you are seeking speech therapy for yourself or a loved one, our goal is to empower you to unlock your communication potential and achieve meaningful progress in your everyday interactions. By starting with online speech therapy in San Diego, you can embark on a journey of improved communication and enhanced self-expression from the comfort of your home.
How to Improve Your Speech?
We'll Match You With
the Ideal Therapist
No Waitlists - Start This Week
Live Weekly Zoom Sessions
150+ Licensed and Experienced Therapists
Our speech therapists are all licensed and certified, with ~10 years of experience. We cover every state in the USA. We offer speech therapy services for children and adults.
It's really convenient, easy and affordable. My son speech really got better.
​
We have seen our son just explode in terms of speech, language and confidence. It gets our highest recommendation!
I love the flexibility of the online schedule. Also with insurance, it was a fraction of the cost of a clinic, I wish I have tried Better Speech sooner.