Who needs speech therapy in GA?
Are you exploring available speech therapy in GA? If you or a person you care for find it difficult to communicate, you might want to consult a speech therapist. Attending speech therapy could change their ability to communicate and help them overcome issues related to communication and speech disorders.
A speech language pathologist is a specialist that helps patients improve their communication skills and overcome any speech barriers or problems they may be experiencing. They work with people of all ages, including children, adults, and seniors, and can assist people with various communication problems and conditions.
If you're in Georgia and are in need of speech therapy, there are several options available to you. ne of the first steps is to ask for recommendations from your healthcare provider, school, or local support groups. You can also search for speech therapy clinics or private practitioners online, or through professional organizations, such as the American Speech-Language-Hearing Association. It's important to consider factors such as location, cost, and availability when making your decision.
Finding a good speech therapist in GA is one task, but it's also quite important to find the provider that you feel comfortable with. You might spend endless hours looking for a speech therapist that is close to your work or home, or someone who offers evening or weekend hours. But the answer might be closer than you think: try Better Speech. We are dedicated to providing the highest quality online speech therapy services for a wide range of speech and language disorders throughout Georgia.
Convenient and flexible scheduling in GA
In today's fast-paced world, convenience and flexibility are essential for any healthcare service, including speech therapy. Acknowledging the demands of contemporary life, we provide accessible and flexible appointment choices that cater to your individual schedule.
Online speech therapy in Georgia allows clients to receive the therapy they need from the comfort of their own homes. With easy-to-use technology and personalized therapy plans, online speech therapy can be as effective as in-person sessions. Plus, it saves time and eliminates travel costs.
Whether you're a busy professional managing a busy workweek, or have a child with speech challenges, or someone aiming for a streamlined approach to prioritizing your needs, online speech therapy in Georgia provides a convenient and flexible solution that fits your schedule and needs. With the flexibility to pick appointment slots that suit your routine, initiating your journey in Georgia is a smooth and tailored process that respects your convenience.
Personalized therapy programs for all ages and communication needs
When it comes to therapy, everyone's needs are unique. That's why personalized therapy programs are becoming more and more important in the field. Whether you're looking to improve your speech, language, or overall communication skills, Better Speech has a variety of therapies to help.
Our team of experienced and highly professional speech therapists will assess the patient's current communication skills and abilities, and create an individual program that is aimed to treat their specific difficulties or disorder. Then, during the online speech therapy sessions, they will guide the patient through exercises and techniques that will help develop and improve their speech and language skills.
Another bonus: Better Speech offers an individual approach to our patient's needs, so if you need to adjust the learning pace to your busy schedule and personal preferences, we are here to help!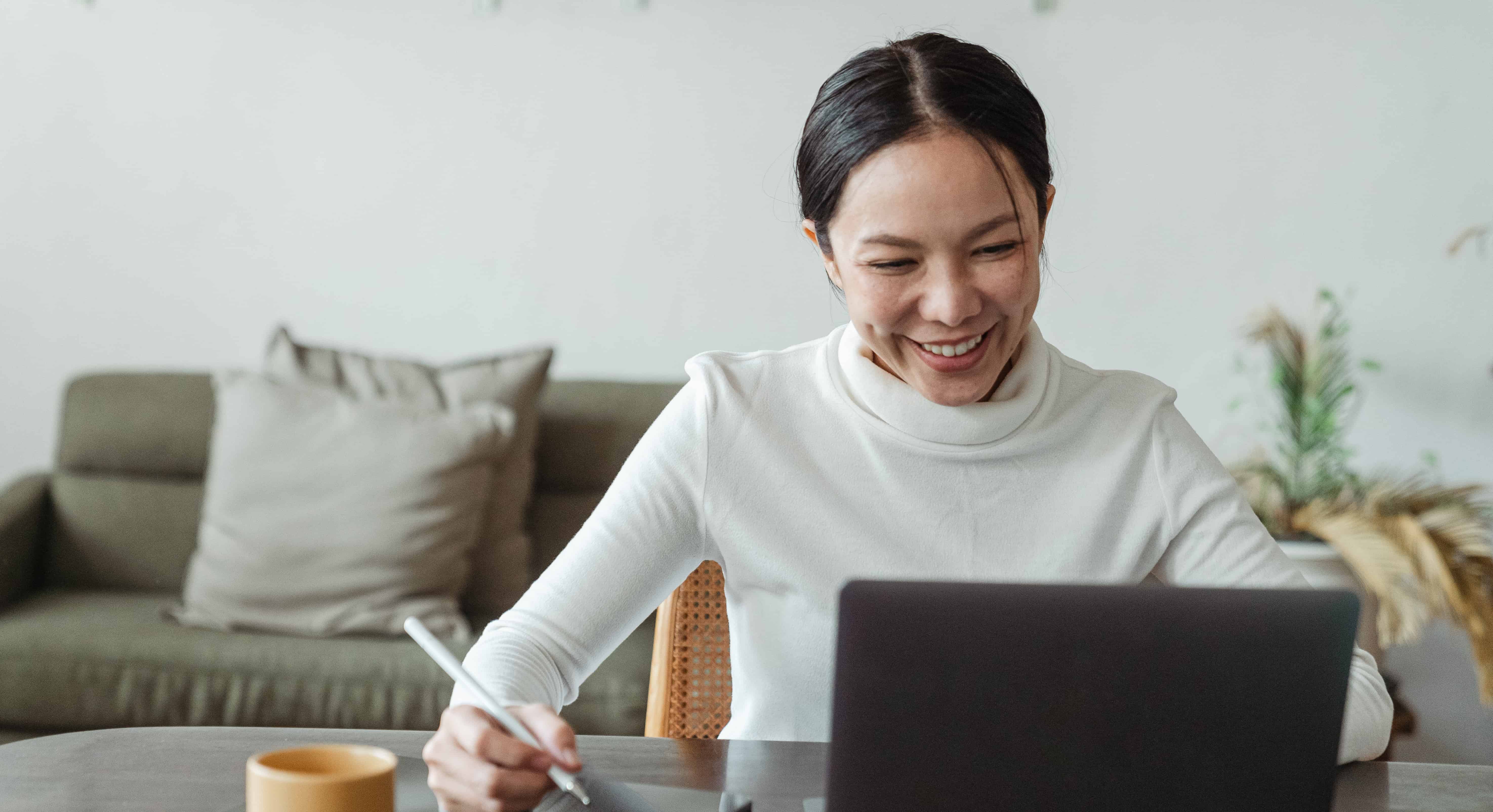 Starting with speech therapy in GA
Effective communication is crucial for personal, academic, and professional success, and seeking therapy ensures you're equipped with the tools to achieve it. If you're in Georgia and looking for a way to begin your speech therapy journey, then look no further than Better Speech.
With our online platform, you can easily connect with licensed speech-language pathologists from the comfort of your own home. With a wide array of experienced speech therapists available, starting with Better Speech means access to specialized expertise tailored to your unique needs.
The process is simple: first, join Better Speech and schedule a consultation with one of their therapists to discuss your needs and goals. From there, you'll receive a personalized treatment plan designed just for you. With regular sessions, you'll soon begin to see improvements in your communication skills and confidence. Don't let speech issues hold you back - take the first step and start your journey with Better Speech today.
By addressing speech or language challenges early on, you lay the foundation for improved self-confidence, social interactions, and academic achievement. Through dedicated therapy, you gain the skills to articulate thoughts and ideas more clearly, fostering better connections and unlocking greater opportunities in various aspects of life.
How to Improve Your Speech?
We'll Match You With
the Ideal Therapist
No Waitlists - Start This Week
Live Weekly Zoom Sessions
150+ Licensed and Experienced Therapists
Our speech therapists are all licensed and certified, with ~10 years of experience. We cover every state in the USA. We offer speech therapy services for children and adults.
It's really convenient, easy and affordable. My son speech really got better.
​
We have seen our son just explode in terms of speech, language and confidence. It gets our highest recommendation!
I love the flexibility of the online schedule. Also with insurance, it was a fraction of the cost of a clinic, I wish I have tried Better Speech sooner.