SPEECH THERAPY NEW JERSEY
Who needs speech therapy in NJ?
There are various reasons why an individual might be looking for speech therapy in NJ. If you or someone you know are experiencing communication challenges that have an impact on their life, it might be a good idea to contact a speech pathologist. Speech pathologists are specialists who typically help people with communication difficulties. They assess, diagnose and treat a wide range of speech and communication disorders.
While some may believe that only those with severe language disorders require therapy, this couldn't be further from the truth. People of all ages who struggle with articulation, stuttering, and difficulties expressing themselves can benefit from speech therapy. Speech therapy isn't just about helping individuals speak more clearly, it's about empowering them to fully express themselves and communicate with confidence.
Navigating the search for speech therapy services in New Jersey (NJ) is a vital step towards enhancing communication skills and overall well-being. In the diverse landscape of the Garden State, finding the right speech therapist can be a transformative experience. New Jersey offers a wealth of options. From urban centers to suburban communities, the state is home to numerous skilled and dedicated speech therapists who can provide personalized therapy programs tailored to your unique requirements.
You might go through different options when looking for speech therapy in NJ. Traditional speech therapy implies that the speech therapist and patient need to be present in the same room. However, with the rise of telehealth, online therapy has been an increasingly popular solution. Online speech therapy works similarly to in-person care, but instead of wasting your time traveling to your therapist's office, you can have a speech therapy session in any part of NJ.
Overall, online speech therapy is an effective and accessible solution for people with communication disorders. And the best part is that you can schedule a speech therapy session at nearly any time that is convenient for you. Give online speech therapy a try with Better Speech, as we offer one-on-one online consultations with highly-professional speech therapists in NJ.
Convenient and flexible scheduling in New Jersey
Recognizing that life's demands can vary greatly, therapists in New Jersey often offer flexible appointment options. With the ability to choose appointment times that align with their routines, initiating therapy services in New Jersey becomes an accessible and streamlined process that prioritizes each individual's convenience and progress.
For individuals living in New Jersey seeking speech therapy, finding the time to attend regular appointments can often be a challenge. However, thanks to the availability of convenient and flexible online scheduling options, this no longer needs to be a barrier. Whether you're a busy professional with a hectic schedule, have other medical appointments to attend or transportation is an issue, arranging a speech therapy visit has never been easier. Not only does the ability to book appointments online offer greater flexibility, but it also ensures that individuals have access to the treatment they need, when they need it.
With just a few clicks, you can schedule appointments from the comfort and convenience of your own home to achieve you goals and improve the quality of life. Join Better Speech to take advantage of the convenience and flexibility of online speech therapy scheduling today. With a team of licensed and experienced speech-language pathologists, you can expect quality care and personalized attention.
Personalized therapy programs for all ages and communication needs
Personalized speech therapy programs stand as the bedrock of effective support for individuals of all ages grappling with diverse communication challenges. Expert speech therapists meticulously craft these programs, incorporating evidence-based techniques tailored to address specific speech or language issues.
With personalized treatment plans tailored to the unique needs of each patient, online speech therapy programs can help individuals improve their speech, language, and communication skills in a comfortable and interactive virtual setting. Whether you are looking to overcome speech challenges caused by a medical condition or linguistic differences, online speech therapy programs can be an effective tool to help you achieve your communication goals.
Our experienced speech-language pathologists provide services for people of all ages (infants through seniors) with various communication disorders. They will start with assessing the patient's current communication skills and develop an individual plan that takes into account the initial assessment and patient's goals. Our programs include the best and most effective strategies, techniques, exercises and tools tailored to the specific needs of the individual.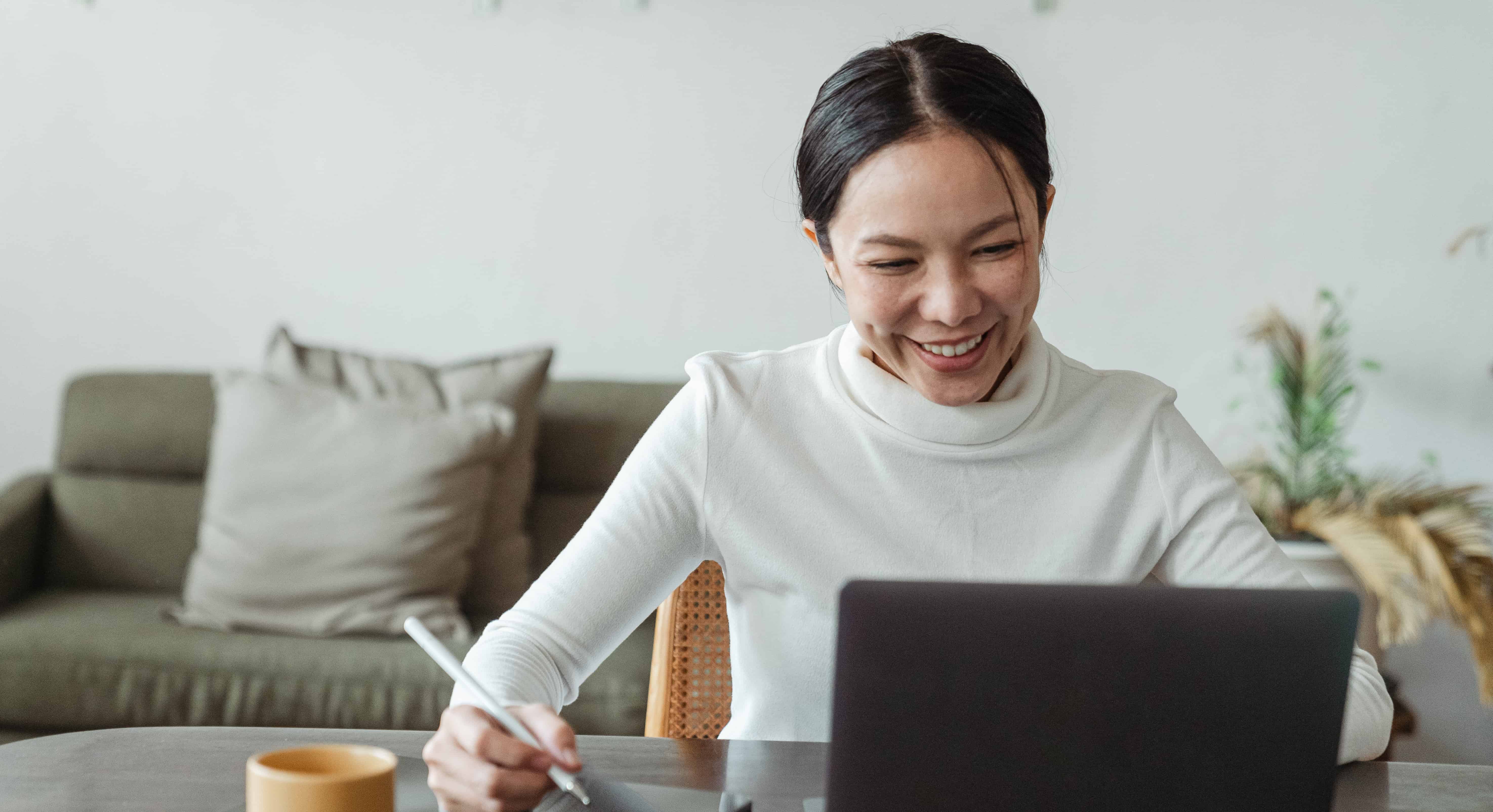 Starting with speech therapy in NJ
Commencing the journey with speech therapy in New Jersey (NJ) is a significant step towards enhancing communication skills and overall well-being. In the diverse and vibrant communities of the Garden State, effective communication is essential for personal, academic, and professional success. By addressing speech concerns early and collaborating with dedicated therapists, individuals can boost their self-confidence, improve social interactions, and navigate life's challenges with increased ease, ultimately enriching their overall quality of life.
If you live in New Jersey and are interested in starting online speech therapy, the process is quite easy! We at Better Speech offer virtual sessions and can connect with you from the comfort of your own home. As with traditional speech therapy, you will first need to complete an evaluation to determine your needs, and then sessions will be scheduled based on your availability. rom there, you'll work with your speech therapist to address your specific speech and language goals, using strategies and exercises tailored to your needs.
With the right resources and support, online speech therapy can be an effective and rewarding way to improve your communication skills. Find the right words and develop communication skills with a dedicated, experienced speech therapist in New Jersey. Contact Better Speech today to schedule a free consultation and learn more about our personalized speech therapy programs.
How to Improve Your Speech?
We'll Match You With
the Ideal Therapist
No Waitlists - Start This Week
Live Weekly Zoom Sessions
150+ Licensed and Experienced Therapists
Our speech therapists are all licensed and certified, with ~10 years of experience. We cover every state in the USA. We offer speech therapy services for children and adults.
It's really convenient, easy and affordable. My son speech really got better.
​
We have seen our son just explode in terms of speech, language and confidence. It gets our highest recommendation!
I love the flexibility of the online schedule. Also with insurance, it was a fraction of the cost of a clinic, I wish I have tried Better Speech sooner.